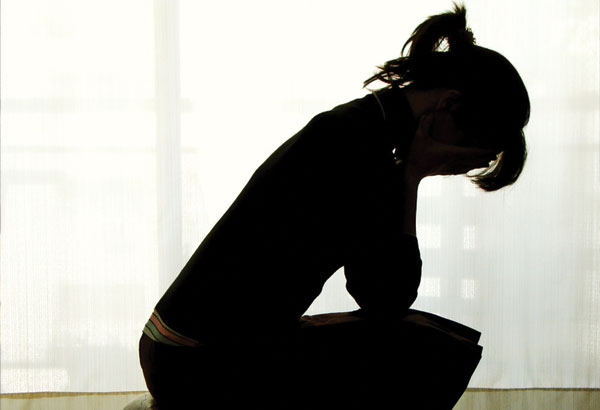 Today's average American lifestyle isn't always the healthiest, but because it's so normal it can be tough to spot red flags. Luckily, a little information and intention can go a long way. Once you're aware of lifestyle risks and commonly missed symptoms, you can consciously re-adjust your views. However, this can't be done passively, and it all starts with paying attention to yourself and your surroundings.
For example, it's easier than ever to be made aware of product recalls, some of which can be life threatening. The recall of caramel apples at the end of the year, for example, spread like wildfire on social media and news outlets. Is your lifestyle doing more harm than good? Here are a few signs to watch out for:
1. You have chronic or recurring pain
Sometimes this is unavoidable (blame genetics), but many times it's due to a subpar lifestyle. Constantly being hunched over a computer or poor posture in general can cause chronic back pain. Chronic knee pain can be from excess weight or improper form at the gym. Check out ValpoLife's chiropractic tips on good posture, but also seek out your own medical help if there's a pang constantly bothering you.
2. You have recurring headaches or dry eyes
Headaches are the number one complaint for a plethora of things, but today's culture of too much screen time might be to blame. This is the biggest suspect if you also have dry or red eyes. Your eyes need a break from that screen, so schedule a pop up or alarm every 20 minutes as a reminder to close your eyes and let them rest. Resist "extra" time, like television or perusing Facebook on your phone, since you're likely required to stare down a screen for work anyway.
3. You're overweight or undertoned
Just because the average American woman is now a size 14 (and considering vanity sizing), that doesn't make it healthy. "Average" does not equate to ideally healthy. However, it's going to seem more and more normal, especially with the New York Daily News reporting NYC is welcoming size 14 mannequins to non-plus-sized stores. Know your body fat percentage (it's a better gauge than BMI), and prioritize your health.
4. You can't get by without coffee
Caffeine addiction is real, yet accepted by society. It can make your sleep hygiene out of what, cause you to be dependent, and can ultimately be a really expensive habit. No vices are "safe" ones.