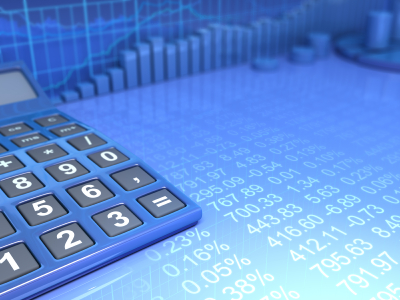 With every passing month, the business community discovers more benefits of the Big Data revolution. Although transitioning to taking advantage of Big Data requires expense and effort, most firms that pursue this goal realize major achievements. For example, systematic data collection allows businesses to gather incredibly detailed information about their customers. By learning about the behaviors and attitudes of their customers, companies can design more effective marketing campaigns, product lines and lead generation techniques.
Unfortunately, far too many companies are reluctant to change well-established modes to take advantage of Big Data. Such reluctance can come from a number of different places. Companies with solid long-term profitability might feel uncertain about changing winning formulas. By the same token, companies with less profitability are often loathe to make investments in new systems. Time and time again, organizations that take a risk on implementing Big Data solutions achieve worthwhile results. New data collection and analysis procedures can improve revenue streams, or reduce waste that comes as a result from redundant business processes, in potentially surprising ways.
Reducing Costs and Saving Far More than Money
Companies that are struggling to make ends meet should consider prioritizing the implementation of Big Data concepts. Instead of doubling down on old-fashioned methods, adopting new strategies can turn around corporate fortunes quite readily. The potential of Big Data is particularly relevant to the discipline of Business Process Management (BPM). Due to technological advances and vendor competition, companies are gaining affordable access to ever-larger amounts of customer data. If properly used, this data is useful for short-term and strategic decision-making.
BPM platforms are integrated, multifaceted systems for examining business processes in detail. Even for midsized companies, processes can become so complex that it is difficult to see the big picture precisely. By looking inward, Big Data reveals the subtle problems and paradoxes that can lead to systemic crises. With the data provided by BPM platforms, process managers can take decisive actions and forestall growing problems. For example, managers can adjust internal resource streams to prioritize the most profitable activities. While experience and intuition will always play a part in resource management, BPM software is critical for filling in gaps in human knowledge.
Customize, Optimize, Analyze
Generally, BPM platforms can easily handle multiple processes. This is ideal for analyzing the huge amount of data that the Big Data revolution is generating. With a separate analytics engine attached to each process, companies can fine tune their operations with remarkable precision. Although BPM platform vendors provide comprehensive services, each client should take responsibility for optimizing process management. While default vendor analytics are generally useful, people can gain greater insights by customizing analytics to the best of their abilities.
Interestingly, BPM is useful for far more than simply extracting and importing data from various applications. BPM channels all data and improves data quality by identifying missing or damaged items. Combining Big Data concepts and BPM is fairly easy for companies of all size. As awareness of Big Data grows, new BPM tools are increasingly easy to implement and maintain. Oftentimes, these tools require little or no coding for long-term usage. By looking inward and really focusing on internal data, companies can improve their processes and set new standards of success for the future.