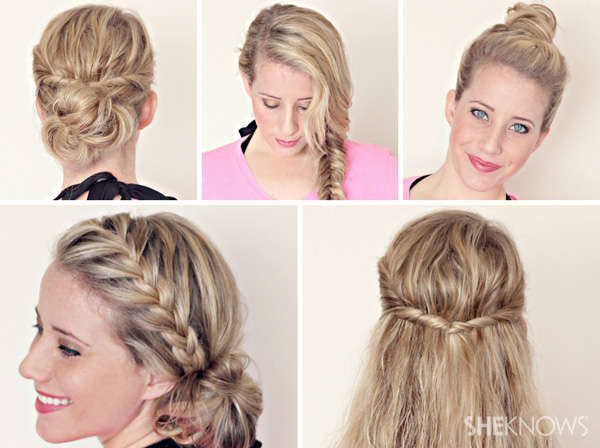 Your smartphone makes it simple for you to do just about anything, from booking an entire vacation to making dinner reservations. But what you don't know is that it can actually help you look gorgeous.
Besides calling your grandmother in Texas and checking your work email for signs that your boss is upset with you, you can use your smartphone to choose hair colors or styles, and even make appointments at your favorite salon.
These apps make it possible for you to find hair inspiration, cuts, styles, and even try on hair color before you commit to it at the salon. As a woman you are naturally vain — even if it's just a little bit — when it comes to your appearance, which is why these apps are life changers.
Pinterest
By downloading the Pinterest app onto your smartphone you can create an entire board that's dedicated solely to your hair. You can pin colors you love, styles you want to try, and updos that are perfect for the next formal event you attend.
Show it to your stylist and let her go from there when she cuts, colors, and styles your hair. Can't figure out what to do on a day you're in a hurry and don't have time to devote to styling? Pinterest has plenty of quick styles that leave you looking great and not at all rushed.
Magic Mirror
This app allows you to upload a photo of yourself and try on hairstyles. You can use it as a serious method of choosing how you want to look, or as a fun way of entertaining yourself in the doctor's office waiting room.
You wouldn't really choose a mullet, but you might get a good laugh out of seeing yourself sport one in a very non-permanent manner.
Hair Color Booth
Once you color your hair, it's done. This app allows you to use your own photo to change the color of your hair without any permanence. It's a great way to see how you'd look going from auburn to platinum blonde, or blonde to brunette, without making any major life changes in the process.
Booking appointments
Even if you don't download any of these great apps, you can still use your smartphone to book an appointment with your favorite stylist. Many salons have websites that allow you to book online using your smartphone.
This makes it simple to get the next available appointment without ever having to make a call or spend time on hold waiting for confirmation.
Gorgeous hair is really only a smartphone away. Use yours as inspiration and to gather ideas to discuss with your stylist the next time you visit the salon.